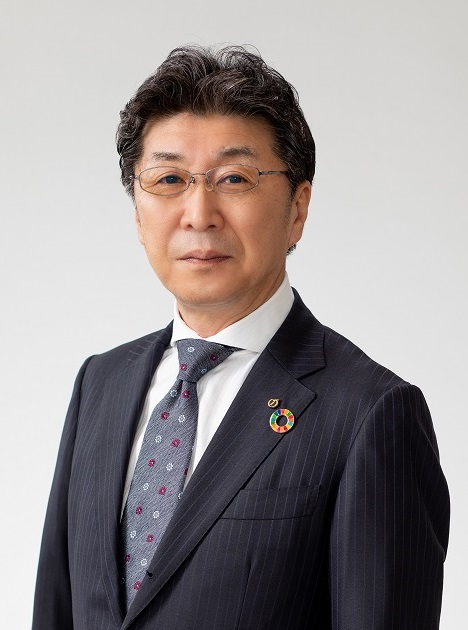 I would like to express our sincere gratitude for your continued support for our business practices.
We also sincerely hope that the coronavirus infection disease ends as soon as possible in each country and region.
The global economy for the fiscal year under review has been hit by production adjustments in various manufacturing industries due to the recurring spread of infections by variant strains of COVID-19 and the pronounced effects of supply shortages of semiconductors and other components. Additionally, the rising prices of raw materials and the soaring costs of ocean freight have stifled improvements to corporate earnings, and have continued to wreak havoc to this day. The outlook for the global economy remains unpredictable, with the added tensions in the international situation surrounding Ukraine growing as we enter 2022.
In the automotive industry, in which Ohashi Technica Inc. and its subsidiaries (collectively, the "Group") operate business, global production by Japanese automakers did not recover to pre-COVID-19 levels due to intermittent production adjustments mainly caused by supply shortages semiconductors, resulting in earnings at almost the same level as the previous year.
Against this backdrop, the efforts made by the Group to strengthen the business foundation and streamline management by reducing expenses have paid off with an increase in consolidated sales over the previous fiscal year. This was achieved through the contribution of new orders received at each location as well as other factors. Although consolidated operating profit was significantly affected in the second half of the fiscal year under review by soaring raw aterial and overseas logistics costs, for the full year, it was higher than the previous year.
Under these circumstances, in order to make a solid leap forward into a new era, we have recently launched a four-year Medium-Term Business Plan: Mission 2025 that starts in the current FY 2022. The basic policy of this plan is to realize the above Mission Statement by balancing the pursuit of economic value to further expand the business—by further strengthening the Group's four basic functions (development, manufacturing, procurement, and global functions)—and the creation of social value to promote ESG management for the environment, society, and corporate governance, thereby enhancing corporate value and contributing to the realization of a sustainable society.
With this Mission Statement in mind, all officers and employees of the Group will work together to realize this plan in order to become a truly indispensable supplier that contributes to the creation of better vehicles by our customers.
In closing, we have the great appreciation for all of our shareholders for their continued support and valuable suggestions as we move forward.
June 2022
Mamoru Shibasaki
President and CEO
Ohashi Technica, Inc.